Please Join us for our next Meeting (via zoom) where we will be accepting nominations for positions of:
♦Chairperson
♦Vice Chairperson
♦Secretary
♦Community Officer
Being a member of the FoWES Committee is very rewarding, we meet once a term to discuss and organise events which provide crucial funds used in school - when not on zoom there is often cake involved!!
Anyone is welcome to attend meetings and you do not have to be a part of the committee to assist with fundraising ideas and events.
If you have a nomination for one of the roles or would like more information about FoWES then please contact us at friendsofwinterbourne@gmail.com
CHECK OUR FACEBOOK EVENTS TAB FOR MORE INFORMATION
Please Sign Up
Did you know that whenever you buy anything online – from your weekly shop to your annual holiday – you could be raising free donations for Friends of Winterbourne Earls School with easyfundraising?

There are over 4,000 shops and sites on board ready to make a donation – including eBay, Argos, John Lewis, ASOS, Booking.com and M&S – and it won't cost you a penny extra to help us raise funds.

All you need to do is:

1. Go to https://www.easyfundraising.org.uk/causes/fowes/ and join for free.
2. Every time you shop online, go to easyfundraising first to find the site you want and start shopping.
3. After you've checked out, the retailer will make a donation to Friends of Winterbourne Earls School at no extra cost to you whatsoever!

There are no catches or hidden charges and Friends of Winterbourne Earls School will be really grateful for your donations.

Thank you for your support.
JOIN US VIRTUALLY FOR OUR AGM
EGGciting Easter Activities!!
Enter our Egg Decorating Competition and/or our Easter Inspires Competition.
For details on how to enter one or both please see our events page, the letter emailed via Parent Mail or our Facebook Page!
All Entries to be received by Easter Sunday (April 12th 2020)
Did you know that when you shop online you could help raise money for FoWES?
There are two ways of doing this and both are very simple.
• If you use Amazon log into Amazon Smile and they will donate 0.5% of the purchase price to FoWES.
• For other online shopping go to
https://www.easyfundraising.org.uk/
You will need to search and register on both for Friends of Winterbourne Earls School.
HAPPY SHOPPING!!
Committee Meeting
Monday 9th March 2020 at 19:00hrs
We will be discussing the upcoming Figsbury Challange and other events. Come and have your say - NEW Faces are always welcome
Want to get involved??
Join us on Thursday 23rd January at 7pm for our committee meeting!
Thank You
to all of you who supported and attended our Quiz Night
£422 was raised!
Money raised from these events go towards funding your child's trips and other requests. Please Please support future events.
Join us for Quiz Night
January 17th 2020
For more details go to our upcoming events section or our Facebook page!
THANK YOU
To Everyone That Supported The Christmas Fayre
You Raised An Amazing
£1075!!!
MERRY CHRISTMAS TO YOU ALL
Thank you to everyone who came to support the Big Quiz Night. It was such a fun event, can't wait for next time!
At our upcoming AGM we will be electing the following officers to the committee.
Chair, Vice Chair, Secretary, Treasurer, Communications Officer, Community Officer.
We will also be looking for volunteers to act as class reps. Please see below for a brief description of these roles. If you would be interested in being part of our lovely team, please contact Amanda Tattersall via Facebook, or email friendsofwinterbourne@gmail.com or catch me at school (outside year 2 normally).
Chair
Vice Chair
Support Chair in all their responsibilities

To act in lieu of the Chair in their absence

Authorise payments

Agree expenditure
Secretary
Takes minutes

Issues agendas

Keeps the contact list up to date

Ensures GDPR regulations are adhered to

Forwards FoWES correspondence

Agree expenditure
Treasurer
Compiles annual and regular financial reports

Manage the funds and accounts of FoWES

Logs annual return with charity commission

Organise and provide floats for events

Agree expenditure
Communications Officer
To be responsible for the FoWES Facebook page and website

Liaise with school secretary about App and other FoWES correspondence

Promote FoWES via suitable channels

Keep the FoWES notice board up to date

Agree expenditure
Community Officer
Liaise with any external charities who request FoWES support

Liaise with village to promote FoWES at village events

To contact businesses for raffle donations

To apply for any relevant licenses for events.

Agree expenditure
Class Reps
Promote up and coming events to class

Keep class Facebook page up to date with FoWES information

Liaise with class teacher with jobs for parent power days

To represent the class teacher during a meeting and bring any requests from class teachers
What a brilliant night the children had at the school disco! Thank you so much to everyone that helped make the evening run so smoothly!
86% of the school came to dance and the event raised a fantastic £120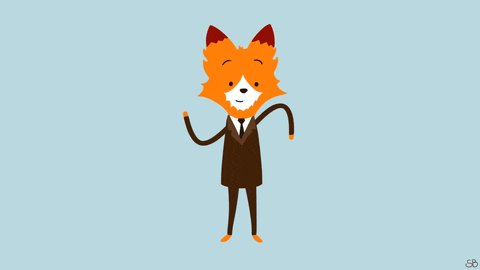 Thank you so much to everyone who supported the Big Quiz Night. It was a fantastic night, Same again next year?!
Thank you to everyone that supported the Christmas Fayre. The children had a wonderful time! We raised a fabulous £1,788.31